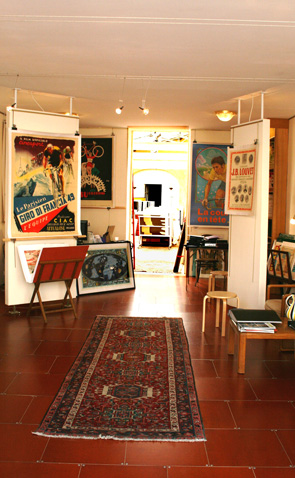 The Graglia Gallery is one of the only galleries, in France and Europe, specialising in the sale of original posters. Michel Graglia has been working passionately for over 20 years as a merchant as well as an expert.

He has brought together an array of thousands of works, from the signed poster, created by well known French artists such as Lautrec, Cheret, Cassandre, to those of great Italian or other European masters, lovingly selected or even "hunted out" from collections and encounters all over the world.

In order to share his passion, Michel Graglia organises special events and exhibitions dedicated to the great masters of the poster such as Picasso, Villemot...

His knowledge of the market, his personal contacts with collectors, have made him a valued expert.

And because, just like you, he loves the beautiful, exclusive, rare and original....